Maritime
Security Operations, Security Risk Advisory, Safety, Security Threat Information
Your trusted partner 24/7/365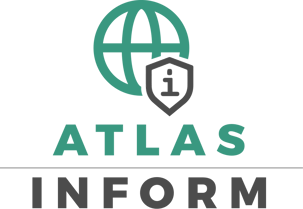 As leading maritime security experts, we provide maritime safety and risk advisory services to some of the world's largest ship chartering companies, oil majors, cruise liners, container ship owners, cargo carrier operators, shipping corporations, security industry specialists, luxury yacht clients and others.

Our 24/7/365 team of maritime professionals provide extensive, bespoke situational advice, risk analysis, monitoring and management support to the commercial shipping industry to keep people and assets safe around the globe by land or sea.
Our range of specialist security and risk advisory services include:
Port Security
We use human and AI driven intelligence analysis to provide our clients with detailed vessel risk assessments and port risk assessments. Whether it's a one-off port security report or a detailed intelligence assessment of specific transits across multiple ports and locations, both offshore and onshore our team will provide thorough intelligence analysis and complete Voyage Threat Assessments. Clients can dive into our live global security platform Atlas Inform to aid their decision making process. International Maritime Law and Compliance
Knowing the legalities of maritime law is imperative to operate with assurance across different territorial waters, Exclusive Economic Zones (EEZ) and High Risk Areas (HRA). Our team advises international shipping companies on various maritime law issues ranging from the the use of armed and unarmed guards to the International Ship and Port facility Security Code (ISPS) and Standard Operating Procedures across different ports and locations. On-site security audit
We support clients all over the world with site security audits. Our intelligence-led security assessments help clients to mitigate against risk and implement operational security measures to protect their infrastructure including people, assets, information and equipment.
Whether a one-off requirement or an ongoing audit project to ensure security standards remain fit for purpose, we work with clients to deliver tailored solutions to their needs. Ship Security Audits
Our teams frequently visit clients' ships at berth to conduct pre-voyage vessel audits. These ship security audits are designed to review and assess the security of the vessel prior to its transit. Where necessary, we make best practice recommendations in line with BMP4 for security hardening measures and procedures. What's Inside Your Security Portal?
Superyacht Security
We work closely with Superyacht Captains, owners and management companies to deliver unarmed and armed luxury yacht security solutions for the luxury yacht market. Complete Maritime Insurance Solutions
Kidnap and Ransom insurance we have you and your team covered. Our K&R responders are highly trained with decades of operational experience dealing with hostage and kidnapping negotiations around the world.
War Risk Insurance
for every eventuality. We are partnered with Lloyd's of London broker Cambiaso Risso to deliver competitive and comprehensive cover for high-risk area transits. Vessel Protection
Professional and highly trained maritime security teams that can include both armed and unarmed guards. Our vessel security teams are assured and legally compliant to meet the necessary jurisdictional requirements for their area of operations and deployment. Stowaways and Shipping
Stowaways are an ever-present problem for the shipping industry, in particular to those trading off the coast of West Africa, in Central America, Colombia, Venezuela and in the Dominican Republic. In addition to vessels' trade patterns, the problem of stowaways is closely linked to vessel, cargo type, and the level of security training and awareness of the crew. We provide resources, training, security services and bespoke advice to cargo carriers, shipping operators, cruise ships, masters and crews to help them mitigate against and prevent stowaways.
In accordance with IMO principles and guidelines for rescue at sea, we will also provide support to clients if they discover displaced people. Vulnerability Assessments
We provide companies with security vulnerability assessment reports to help them understand their exposure to security risks. In each case we work with clients to agree a vulnerability assessment scope of work tailored to their needs. The final product includes a vulnerability assessment report executive summary and subsequent risk mitigation reports and recommendations Port Risk Assessment
Our Port Risk Assessments address the security profile for operations within the port or terminal and the immediate approaches. The product provides clients with the context, current threats to maritime security and recommendations to operate in as safe and commercially viable manner as possible. Human analytical power goes into every one of our assessments looking into the specific threat profile to our clients' people and assets. Master cleanse banh mi blog kinfolk, pitchfork try-hard mustache paleo. Tumblr church-key vice brooklyn whatever chia. Single-origin coffee echo park 3 wolf moon salvia humblebrag distillery palo santo.

John Smith
Marketing Director
Master cleanse banh mi blog kinfolk, pitchfork try-hard mustache paleo. Tumblr church-key vice brooklyn whatever chia. Single-origin coffee echo park 3 wolf moon salvia humblebrag distillery palo santo.

John Smith
Marketing Director
Master cleanse banh mi blog kinfolk, pitchfork try-hard mustache paleo. Tumblr church-key vice brooklyn whatever chia. Single-origin coffee echo park 3 wolf moon salvia humblebrag distillery palo santo.

John Smith
Marketing Director
Maritime Security, Safety and Shipping Expert Witness
Our team is frequently asked to provide rigorous, evidence-based assessments to private clients, courts and tribunals internationally. Our extensive maritime security and risk intelligence experience. We work alongside maritime lawyers on request to provide expert, fair and impartial evidence Maritime Cyber Security
As more integrated vessels take to the water, and maritime cyber attacks rise it is increasingly important to have a maritime cyber security management plan if a ship owner or commercial vessel is to be fully secured against cyber attack and malware. As trusted, independent security advisors we provide cyber risk and vulnerability assessments to clients to ensure their maritime cyber security provision is optimal. Security Threat Assessment Report
Each security threat assessment is created based on the unique parameters of the client's requirement.

Whether a Transit Risk Assessment, Threat Landscape Report or global Threat Intelligence report our team is renowned for being able to deliver timely, leading threat and risk assessments. Take a look at our weekly Maritime Security Threat Assessment (MSTA) product. Anti-Piracy
Security and risk audits, vessel hardening recommendations, crew training, BMP 5 and ISPS guidance, Port & Transit Risk Assessments . . . our team provide clients' transiting or mooring in high risk areas with extensive anti-piracy support solutions. Maritime Security Advisory Services
Our consultancy team specialise in all aspects of maritime security provision. Whether on a one-off basis, project embed or long-term solution our advisory team provide complete maritime security consultancy services. Vessel Tracking and Maritime Intelligence Tools
Crews , masters, operational teams and physical armed or unarmed vessel protection teams are supported by our 24/7/365 in-house team. Using our global risk management platform, Atlas Inform we use the latest technology to monitor clients' people and vessels to provide real-time operational and intelligence risk mitigation support to our clients wherever they are in the world.